All our professionals maintain the highest levels of accreditation and pursue ongoing education to stay abreast of the latest trends in the medical field. Read on to learn more about our staff's experience and training.
The Next Generation is here!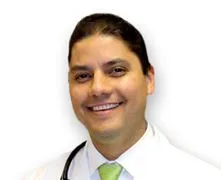 Dr. J. Gabriel Guajardo - OBGYN
Gynecologist in Brownsville, TX
J. Gabriel Guajardo, M.D.
Memberships:
Member – American Medical Association
Member – Texas Association of Obstetricians and Gynecologists
Fellow – American College of Obstetricians & Gynecologists
HONORS & AWARDS:
2011 First Humanitarian Award
Chairman of Obstetrics and Gynecology- Valley Regional Medical Center
2007 Principal for a Day (Resaca Elementary School)
2005 Residency Interview Committee Member
2004 Berlex Resident Teaching Award
2002 Alpha Omega Alpha Medical Honor Society
1998 – 2002 Margaret E. Manning Memorial Scholarship, UTMB
2001 – 2002 Julian Cox Barton Memorial Scholarship, UTMB
2000 – 2001 Laurence E. Baker Memorial Scholarship, UTMB
1998 Cum Laude, UTSA
1998 Golden Key National Honor Society, UTSA
1996 – 1997 National Dean's List, UTSA
J. Gabriel Guajardo, M.D., specializes in obstetrics and gynecology services in Brownsville for women at all stages of life. A Brownsville native, Dr. Guajardo has been providing Obstetrical and Gynecologic services to serve women's health care needs in Brownsville , TX since graduating in 2006. Dr. Guajardo is Board Certified by the American Board of Obstetrics and Gynecology.
Offering the latest in general Pregnancy and Obstetrical Care to his Brownsville patients, including ultrasound services, genetic counseling, and amniocentesis testing, this Brownsville Physician is also knowledgeable in the management of high-risk pregnancies. Other obstetrical and gynecologic services include in-office procedures, ambulatory services such as well-woman / annual exams, menopause and infertility consultations and treatments, minimally invasive and laparoscopic surgery and surgical services.
Dr. Guajardo's professional approach centers on the long-established values of respect and courtesy and in addition he makes every effort to educate his Brownsville patients so that they understand their medical condition and treatment. The highly trained staff at this Brownsville Doctor's Office is committed to providing the highest quality healthcare.